Mazco Introduces Half Collars
Thursday, June 23, 2016
Mazco has recently introduced redesigned half collars for its safety stopper equipment tooling. These half collars secure the tooling to the service tee connection by a rigid loop under the branch connection. These collars provide fail-safe security against tool movement.
The original half collars and safety strap security retention system are still available and promoted as part of the tool in the event of branch connections (couplings or elbows) that may interfere with rigid loop half collars.
If you have any questions regarding this technology, please contact one of our distributors or Mazco direct.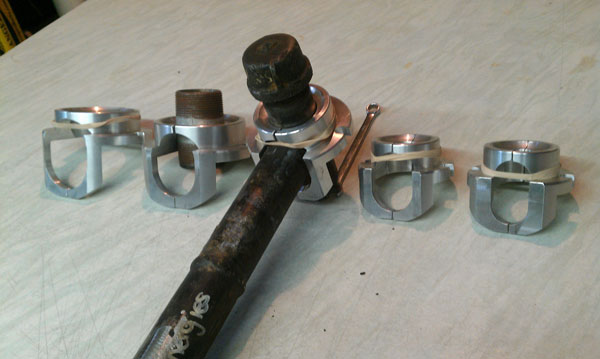 Author: Mazco Products and Services
Mazco Products & Services Ltd. is a specialty tool provider to the natural gas industry, primarily in the distribution segment. The company's operations and manufacturing are located in Leduc, Alberta, Canada. Various distributors also sell Mazco Products across North America, including Groebner & Associates and PLCS Inc.